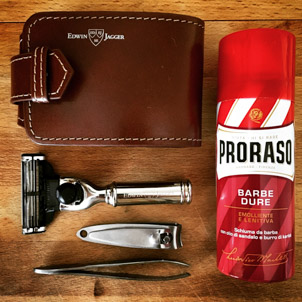 Whether we like travelling or not; most of us symphatize shaving or grooming ourselves with pleasant travel kits in a practical way but without compromising our grooming quality at home.
There is always a fascinating side in men's travel equipment. Bags with wonderful real leather scent, or small travel gadget which we use after assembling the parts do always awaken a somehow manly pleasure within us.
By using such travel sets, besides this subtle pleasure, we also carry our elegance with us to the places we have been to.
All travel equipment below are very good candidates to add this small but pleasant touch to your travel experience.