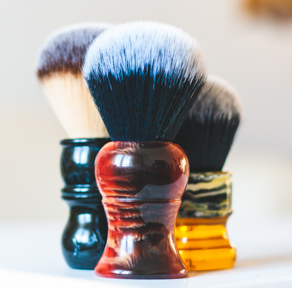 The Yaqi Brush Company, located in north China, has prooved itself in wet shaving world as one of the greatest shaving brush producers with more than 20 years of experience. Along with their highest quality shaving brushes with wonderfully dense tuxedo knots and innovative handles, they also maintain rock-bottom prices at an unbeatable price/performance ratio.
The synthetic shaving brushes by Yaqi are obviously distinguished in professional use by their sturdiness, wonderful lathering capability, fast drying and resistance to mold and bacteries. We are pretty sure that those brushes will change all your ideas about synthetic shaving brushes.
We are therefore proud to offer you Yaqi Shaving Brushes as RAZORUS.com.