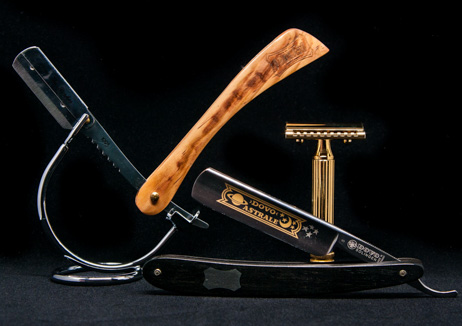 All the razors you see below can be grouped as wet shaving tools. We also divide this into two sub-groups as "traditional wet shaving" and "modern wet shaving". If you are using a double edge safety razor or a straight razor, we call it "traditional". And if you use a cartridge razor, we call as "modern".
Regardless of which shaving type a man chooses, we know that shaving is the most basic grooming routine for a man and should make a man feel like a man with taste. We are aware that this is the only time of the day, which leaves a man in privacy with his own reflection in the mirror.
This is why we collected the best shaving tools below for converting your shave to a manly routine.
May your shaving pleasure ever lasts!