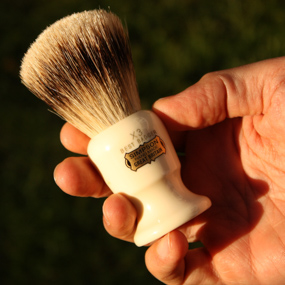 Imagine a company, producing shaving brushes for the last 100 years. Only shaving brushes... Always with the same traditional techniques, but always better brushes.
This is what Simpson Brushes do since their establishment in 1919 in London. Wet shavers around the world are using these exceptional shaving brushes with exceptional knots since generations. As a wet shaver, you either own a Simpson Brush or want one.
And this company continiues making brushes. Same models, but better shaving brushes...